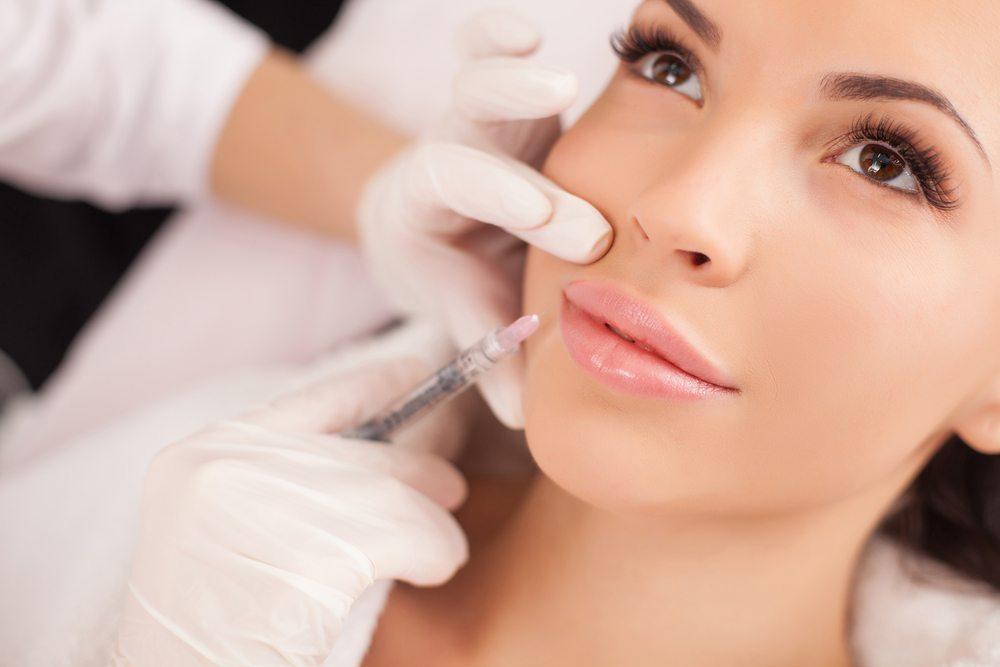 Botox  are the injections that contain a poisonous chemical known as Botulin – 'botulinum toxin A'. The chemical is injected into skin to treat wrinkles, when handled properly. In contrast, when used carelessly or in large amount the chemical lead to 'botulism' – muscle paralysis. Scientists have developed this cosmetic approach to deal with humans' facial problems and other medical purposes. These injections are competent in creating barrier for nerves generating muscle contraction. Following the way, Botox leads to induce softening of wrinkles. Besides this, it helps in sorting out muscle stress, lazy eye, uncontrolled eye blink etc. Medically, Botox injections in Islamabad and Rawalpindi is also taking part in treating dystonia, chronic pain, migraine and nephropathy. The Botox chemical is considered to be the most poisonous substance which is then purified and used by expert cosmetic physicians.
Results And Benefits:
Botox injections are one of the most rapidly used cosmetic treatments considered by common youth and celebrities. The cost varies depending on how many areas and which type of condition, you want to treat. People who have creases in the mid of eyebrows, that makes them look angry, confuse and even sometimes worried, can go for this treatment too. For achieving good results, amount and placement of Botox must be considered carefully.
Results:
Aesthetic outcomes
Fresh, young, attractive look
Muscles contributing to wrinkles relaxes
Smooth skin with improvement t in fines lines
Permanent long lasting effects within 3-4 months
Redness, bruising, headache can be felt, turns to normal within few week
Benefits:
Prevents eye twitch
Also aids in mini face lifts
Treats frowns lines and crow's feet
Exterminates extreme and unpredictable sweating
Less invasive in contrast to alternative procedures
Non-surgical quick fixer for facial lines and wrinkles
Botox Injections in Rawalpindi involves quick procedure
Scales down nausea and light sensitivity to reduce migraine
Treats other medical problems as mentioned above in article
Who Is Candidate?
A technique with wrinkle removal property and other medical benefits is frequently adopting by enormous people. Patients are injected with different number of injections depending on extent and size of affected area. Anyone can approach this treatment if candidates aren't:
Having swallowing issue
Affected by any skin infection
Allergic to the Botox chemical
Suffering from breathing difficulties
Undergoing with bleeding problems
Dealing with strong muscular activity
Facing side effects of prior Botox surgery
Aim Of Treatment:
The Botox injections are widely playing role in treating human facial and medical problems. The aim of Botox injections in Islamabad and Rawalpindi is to enhance victim's physical appearance. With its paralyzing property of muscles, the treatment is undergoing to treat other serious medical condition of sufferers too. This cosmetic treatment is ensuring patients, a very natural, attractive and young look. With the aim of treating facial and medical problems through cosmetic procedures, COSMESURGE is providing a platform to the sufferers for getting rid of problems .
Technique We Use:
Due to the continuous movement of facial muscles, wrinkles are forming on person's neck and face. People are too busy in routine activities that they are unable to find time for the treatment. Permanent scars are appearing which are making them to look old before the age. For avoiding such problems, an extensive technique is being used consisting of following steps:
Steps Involved:
A poisonous chemical-botulin is purified to less concentrated form, injected precisely to neuromuscular tissue.
The whole procedure takes few minutes and no anesthesia is required.
Skin need to be cleansed before injected chemical.
Half-inch 32 gauge needle is injected into the muscular tissue with little discomfort.
Commonly, 24-72 are required for experiencing Botox effects. In rare cases; it takes 4-5 days.
Recovery:
The Botox treatment in Islamabad and Rawalpindi may cause numbness, headache, nausea, weakness after having Botox. But it will last only for few hours. Number of injections is given within minutes according to the requirements. You can carry out daily routine works soon after the treatment. Patients are strictly advised to avoid rubbing on treated area, as the injected chemical can move into the untreated areas too.
Schedule A Free Consultation
Cosmesurge International Hospital is coming forward with its hard working, determined and passionate staff to deal with the patients' problems. For more details regarding queries, you can consult our expert professional doctors and surgeons and easily consider Botox injections by filling the consultation form.