Liposuction In Islamabad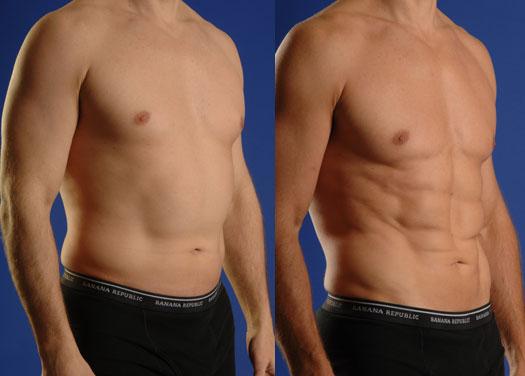 It is one of the most widely used techniques for removing unwanted fat from any part of the body such as thighs, flanks, abdomen, neck, chin and other areas. The procedure used involves certain medical and surgical treatments that has allowed a number of patients to improve their body posture through specific targeting and removal of excess deposits of fat. Cosmesurge International Hospital in Rawalpindi and Islamabad is providing it's clients, an ideal solution to refine physical looks and rejuvenate contours by removing undesirable body fats, altering their body shape through liposuction. Often diet and exercise on your own are not sufficient to task.
Liposuction Areas:
Liposuction in Rawalpindi, Islamabad is mainly associated with the improvement of physical appearance not with the medical health of the patient. The procedure is used to treat those areas of the body that are resistant to exercise and diet under careful consideration. The marked areas include:
Thighs (outer or inner)
Neck including neckline
Cheeks and Chin
Abdomen
Back
Chest
Buttocks
Hips
Flanks
Upper arms
Inner Knees
Calves and ankles
Waist
 Results:
After liposuction, patient suffers from adequate swelling. The results are not clearly delivered until the swelling goes down. In start, the inflammation peaks up and then it starts to go down to get an accurate picture of how your body will look. For apparent results the treated area should become less bulky and this can take few months. The inflammation moderately fades and you begin to see progression in contour. No matter how long it takes to fully recover, the deep rooted results of slimmer and more proportioned body from this procedure are same for all the patients. The results will stay for long time only if you maintain stable weight through exercise and proper diet.
Who Is Candidate?
There is no specific age or weight limit for the patients who want to opt for liposuction in Islamabad and Rawalpindi. This widely used technique for improving body's contour can be selected by both males and females. Usually the candidates have one or more localized undesired fat accumulations that is removed through medical and surgical treatments of liposuction. Following conditions must be kept in mind before going for the surgery:
You must be physically healthy
You must have firm and elastic skin
You must have excess fat deposits
Over weight or obese candidates are not eligible
Diabetic patients are advised not to go through it
People undergoing circulatory conditions or heart diseases cannot opt for this
People who are allergic to certain chemicals or they are on anti-anticoagulants are not permitted
Technique We Use:
Diet and exercise cannot always assist you to get rid of stubborn fat. Today the most effective body contouring technique is available. Meeting the experienced practitioner for consultation should be your first step before going for surgery. This technique comprises certain steps that are given below:
1.  Anesthesia:
Procedure begins with anesthesia. Mild sedation, local or general anesthesia can be used in this regard. Liposuction usually involves local anesthesia while general anesthesia are used when a number of areas are required to be treated. Mild sedation works with local anesthesia that depends on the levels of patient's anxiety.
2. Incision placement:
Following anesthesia, small incisions will be made in the targeted areas to minimize the consecutive scarring.
3. Fat tissue reduction:
A thin cannula vacuum tube is inserted through the incisions to remove the unwanted fat from deeper layers and cannula must be moved back and forth to loosen the fat tissues. This aids in sucking disrupted fat cells more easily with the help of syringe attached at the end of cannula.
4. Heat energy techniques:
Lasers, ultra sound or radio frequency energy can also be used for fat removal in less invasive way
5. Wound closure:
The sutures will be used for closing the incisions once fat deposits are removed. Specific drains are placed under the skin in incisions to minimize the infection risks. Drains and sutures are dispatched after a week or 10 days.
Pre-Operative Instructions:
Common pre-operative instructions include:
Wear loose fitting clothing
Stop smoking prior to surgery
Have realistic expectations going in
Take good sleep day before the surgery
Do not wear any make-up, nail paint or jewelry
Avoid consuming caffeine and alcoholic beverages
Notify your doctor of any other medication you are currently taking
Post-Operative Instructions:
Follow the recovery plan
Use prescribed medications
Provided with oral pain relief
Stay calm! Results take a while
Meet doctor for checkup after surgery
Inflammation is normal don't get worried
Continue to follow healthy diet for immediate healing
Call your doctor if you are facing side effects or problems
Cost Of Liposuction Treatment:
Liposuction in Islamabad & Rawalpindi is is performed by Cosmesurge in affordable cost. 3D liposuction is also offered.  While undergoing liposuction in Islamabad and Rawalpindi, cost is one of the important factors to be consider. The liposuction cost in islamabad varies significantly depending on how much of the fat is required to remove from the body parts. The procedure is custom-made to reach each individual's need. The decisive goal of the surgery is to have a happy and refine patient thus the professional surgeons and experienced practitioners are doubtlessly more important than the cost. Be attentive not to put your body on 'Discount Rack'.
Time required (1-2 hours)
Anesthesia (General anesthesia)
Recovery time (1-2 weeks)
Success rate (very high)
 Schedule A Free Consultation:
For more details about liposuction, you can visit Cosmesurge International Hospital in Rawalpindi. You can reach us by filling the consultation form or make a call.