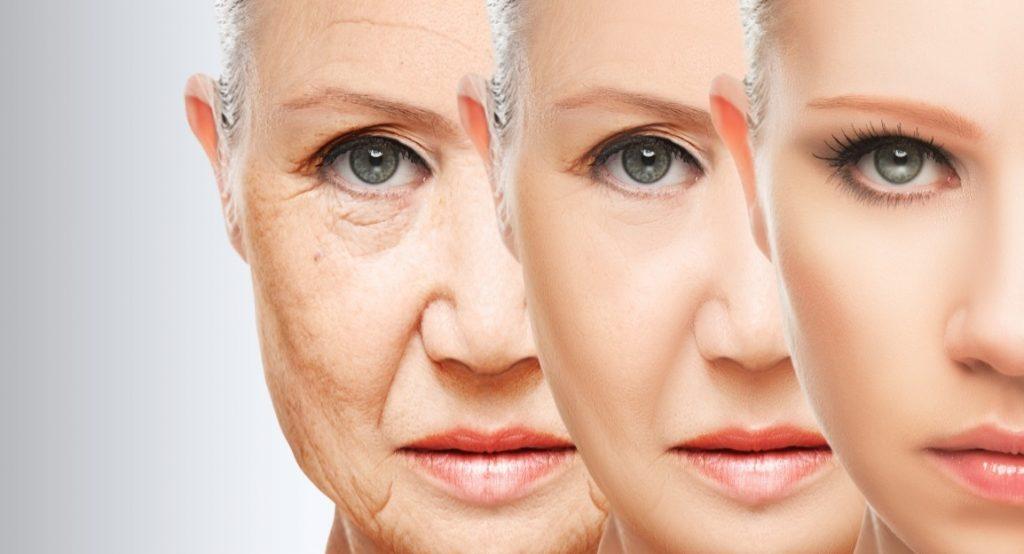 It is one of the most advanced techniques that administer better solution for people who want to enhance their facial look. Stem cell facelift in Islamabad has been widely playing its role in this regard. Stem cells found in adipose tissues are considered most beneficial because of their regenerative property as they have capability to restore the damaged cells from the body. Stem cell facelift involve a technique in which stem cells are inserted into face that adds volume and starts building of the new tissues. A fresh and healthy looking face is achieved after removal of fine lines, creases and wrinkles. Body's own tissues are utilized in such a way that it furnishes and rejuvenates the facial profile.
Results and Benefits:
Results:
Healthy looking face with more attraction is obtained. COSMESURGE is pleasing millions of people by giving them glowing skin and removing aging spots. Every person is born with different and unique skin quality due to which results may person to person.
Benefits:
Eradicates loose and saggy skin
Restores youthful facial appearance
Provides soft and smooth skin contours
More effective technique than regular procedures
Removes signs of aging; winkles, fine lines, dark spots
Who Is Candidate?
People are more self-conscious today than they were before. Whether male or female, people want to look beautiful from one another. If you also want to undergo face rejuvenation, you can be selected for an ideal candidacy if:
You are in good general health
You want to get rid of aging signs
You want to enhance facial features
You are searching for face rejuvenation
You don't want to undergo any kind of surgery
You are highly motivated to come up with the change
Aim of Treatment:
Stem cell facelift in Islamabad, Rawalpindi & Pakistan is a new approach that transfers fat from a specific part of body to the face. This cosmetic treatment aims to provide a newly rejuvenate facial profile. Fat stored in adipose tissues have stem cells with regenerative characteristic. Once the fat is transferred, it allows stem cells to build new blood vessels, tighten skin cells and heal damaged tissues. These cells start producing new healthy cells and give a fresh looking face to the sufferer.
Technique We Use:
Primarily two steps are used for transforming the profile of face. The procedure first extracts the stems cell from adipose tissues and then injects them back into the face. Basic steps following the procedure are given below:
The whole procedure takes place under local anesthesia.
The surgeon proceeds by extracting fatty material from the abdominal region. This is done by performing liposuction procedure.
After extraction of fat deposits, they are purified in order to isolate stem cells from them.
Very small incisions are created in natural crease and lines of the face.
Once the incisions are created and positioned, extracted fats are deposited in these incisions.
They are deposited layer by layer with the help of expertise of the surgeon.
Stem cell procedure ends with chemical resurfacing that is done to lighten wrinkles and spots.
Recovery:
The recovery period may vary person to person depending on aging process and quality of skin. Similar to sun burn, redness and swelling may appear. But there is no need to worry about as it is normal and vanishes in 2-3 days. Most of the people with best healing process fully recover in 8-10days. After gradual recovery, successive improvements are being observed in skin quality, texture, color and tonicity.
Schedule A Free Consultation:
We are offering stem cell facelift in Islamabad and Rawalpindi. Cosmesurge International Hospital is warmly welcoming you to come for the treatment and take advantage of the best cosmetic procedure. Enhance facial profile and boost your confidence with us. Fill in the consultation form to book your appointment.