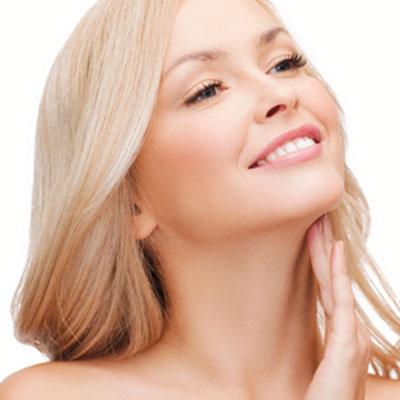 Kybella is prescribed medicine or injection that is essentially used for removing fats underneath the chin. The treatment is usually preferred to double chin sufferers. Kybella cosmetic treatment in Islamabad and Rawalpindi is transforming poorly defined chin into a slender one. This type of injection technique takes about 20-30 minutes for delivering successful results and functions by absorbing dietary fat. As the chemical in the injection targets the area with extra fats so there is no need of creating any incision. It is considered to be the safest and quickest technique for getting rid of hanging fats under the chin and is not recommended to use for any other body part.
Results and Benefits:
Results:
Extremely pleasing results have been achieved. Older and heavier looking patients due to double chin looked younger than their age. This treatment yields better results with minimal bruising. Usually 4-5 treatments are carried out for delivering aesthetic natural results. COSMESURGE is changing the thinking of hundreds of people by refining their chins.
Benefits:
No surgery, no scar
No downtime and risk of infections
Give youthful appearance by refining jaw line
Fast procedure with minimally invasive technique
Provides permanent solution to double chin sufferers
Opportunity to look younger with enhanced facial profile
Who is Candidate?
This injectable treatment is used for adults who once thought they won't get rid of double chin. Both men and women can opt for this option to improve the facial appearance. You can be selected for candidacy of kybella treatment in Islamabad if:
You have good skin elasticity
You are in good general health
You have submental fat under the chin
You have true expectations towards treatment
You have no serious skin condition or allergies
You have double chin and not looking for saggy skin treatment
Aim of Treatment:
Kybella is a first widely used product for eradicating submental fat from the chin. This cosmetic product is used in injection form to deliver diverse effects. The treatment aims to remove fat deposits by injecting a chemical (deoxycholix acid) under the chin. This acid found in the injection functions by absorbing fats from the cells and gives beautifully defined chin. It has treated hundreds of people with double chin by reducing the appearance. The kybella treatment in Islamabad and Rawalpindi comprises 5-6 sessions to yield effectiveness.
Technique We Use:
The treatment lasts for about 30 minutes and undergoes 5-6 sessions for achieving more effective outcomes satisfying patients' needs.
Kybella doesn't involve use of anesthesia instead an ice pack or numbing cream is applied on the chin for dealing with discomfort.
The chin area is marked with a pen to ensure targeted area.
A tiny needle is used for injecting chemical that absorbs the surplus fat.
Series of 50 injections are usually given in single session.
Recovery:
One of the biggest advantages of Kybella is that it doesn't require downtime once the treatment is done. This treatment is convenient for people who have plenty of work to do in life as they can get back to their daily routines right after the treatment. Swelling, redness, bruising and numbness are normal which gets fade with time. The procedure of kybella treatment in Islamabad has very little recovery.
Schedule A Free Consultation:
Eliminate a double chin with a quick and minimally invasive procedure.  Cosmesurge International Hospital in Islamabad and Rawalpindi offers Kybella treatment to improve your facial profile and appearance. If you are interested in learning whether you are a candidate or not, fill the form today for a complimentary consultation.