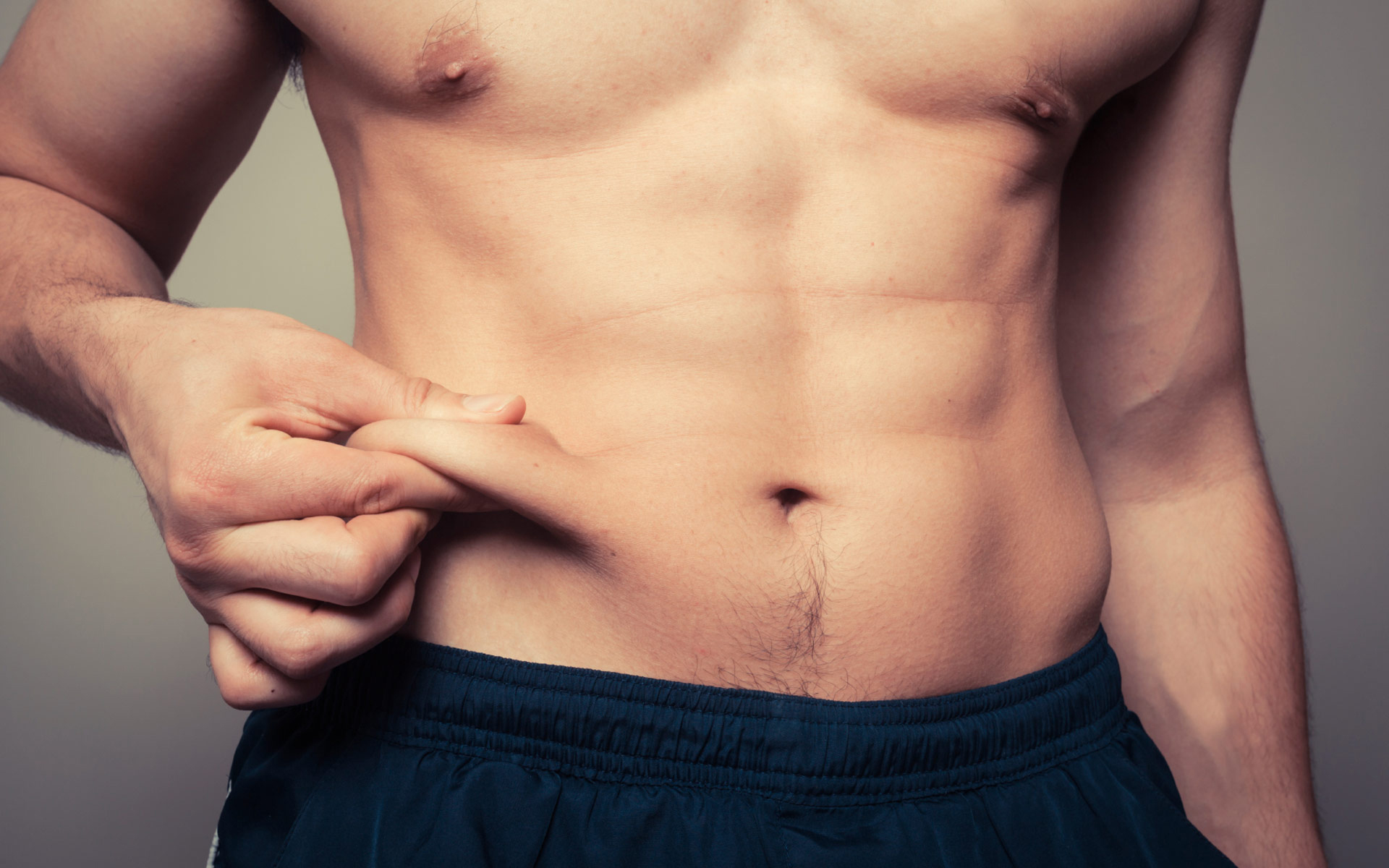 It is a surgical procedure that is used for removing undesired fat and saggy skin and helps in retaining weakened or damaged muscles, constituting monotonous and rigid abdominal profile. The tummy tuck in Islamabad procedure is preferred by both men and women having flabby skin that doesn't act in response to diet, weight control or exercise. Sometimes, people with stable body weight also undergo with the loose sagging abdomen. Those who have debilitated all other variables with unsuccessful outcomes to flatten their abdomen must consider this surgical resort called as 'tummy tuck'. Always remember, abdominoplasty is not an alternative to appropriate body weight loss. Are you still preparing to maintain body weight? You cannot undertake tummy tuck until you have normalized your body weight. Don't demoralize this treatment with liposuction. Despite the fact, surgeons use this technique in carrying out only for a tummy tuck.
Results And Benefits:
Tummy tuck in Islamabad surgery will help you in accomplishing superlative results. Whether it's the removal of saggy skin or tightening of abdominal muscles, in most cases the results favor in intensifying the appearance of stomach area. The technique assists in retaining firm wall of the abdomen and precise waistline. Substantial body contours can also be provided by reconstructing the weakened muscles. Results may differ person to person but post procedure directions are crucial in controlling long lasting and enduring outcomes.
Results:
Instant observable outcomes
Permanent stiffening of rectum muscles
Flatter, firmer and more pleasing abdominal contour
Slimmer body profile for standing lanky and self-assured
Significant weight loss ending up with removing displeasing skin folds
Benefits:
Vigorous lifestyle and stable body weight
Loss of intermittence body fat and hanging skin
Flattens abdominal wall and tighten abdomen muscles
Improves abdominal contour conferring more fitting posture
Increases exercise tolerance for retaining weight loss
Alteration of ventral hernia (weakness in abdominal wall muscle)
Restores stomach to its primordial appearance after pregnancy
Removes troublesome stretch marks
Dispense with prior scars and incisions
Provides option for sophisticated clothing that fits more charmingly and pleasantly
Who Is Candidate?
There is no gender discrimination for tummy tuck – abdominoplasty in Islamabad & Rawalpindi. Males and females can undertake this cosmetic surgery having worthy general health. You are an ideal tummy tuck candidate for the surgery if:
You are a non-smoker
You have loose sagging skin
You have good physical health
You have down-to-earth expectations
You are a depressed female and had C-section
You have a bulging belly lacking defined waistline
Your abdominal muscles are damaged because of pregnancy or obesity
Aim Of Treatment:
The treatment aims to give person, a definite abdomen shape to look attractive. This can be achieved by removing the undesired skin, the skin that depresses the person mentally and physically. With of aim of removing extra skin, the technique is also focusing to add rigidity to the muscles. Patient should consider this type of technique to get rid of all the problems that are becoming the reasons of his depression.
Technique We Use:
Abdominoplasty, commonly known as tummy tuck in Islamabad, is one of the most suitable surgeries that constitute different techniques depending on the needs of patients. The treatment involves following techniques:
1) Standard Tummy Tuck:
Standard tummy tuck/fully tummy tuck is commonly preferred by those who want flatten abdomen right above and below the belly button.
It is carried out by marking horizontal incision between the hips and around the belly button
Undesired skin tissues are removed prior to pull surrounding skin and muscles
Marked incisions are closed with the help of sutures and relocated the belly button
Takes approximately two weeks to fully recover
2) Mini Tummy Tuck:
Less invasive technique than the standard tummy tucks. Abdomen below the belly button is treated. Most of the patients with 'belly pooch' go for this surgery.
A tiny horizontal incision is created under the belly
The procedure is followed by removing extra skin and tightening the abdomen muscles before terminating the incision
Belly button repositioning is not as important
Because of its less invasion, the technique undergo with anesthesia
Takes less than a week to recover
3) Fluer-de-lis Tummy Tuck:
This technique is carried out when one demand more skin removal as compare to mini or fully tummy tuck. Beverly Hills Fleur-de-Lis Abdominoplasty is widely used procedure for restoring smooth and curvaceous body figure. It is more invasive to target hips and lower back, consigning full abdomen.
Procedure Involved:
Listed steps are commonly used in a tummy tuck procedure at COSMESURGE to obtain best results:
Step: 1 Anesthesia:
During the surgery certain types of medications are conducted for the patient's comfort such as intravenous sedation and anesthesia.
Step: 2 Incisions:
The procedure can undergo with vertical and horizontal incisions
Length and shape of the incisions are adjusted depending on the technique used
The damaged and weakened muscles are repaired after picking up skin
To remove excess skin from the upper abdomen and pulling it down, a second incision is made.
The excess fatty skin is compacted while the surrounding skin is sutured to well-organize
Following suturing. the abdomen gets new space for creating a belly button
The belly button is exploded to the surface prior to suturing into position
Step: 3 Closing Incisions:
Incisions can be closed using:
Skin adhesives
Sutures
Tapes
Clips
Recovery:
Recovery time varies person to person depending on the type of technique used. Periodically the surgery won't be engaging. Special bandages and garments are advised to the patients to minimize the risks of infections. Initially, bit of swelling will be observable until the abdomen heals. One can recover well after taking care of surgical sites and drains, applying advised medications and following up his recommended surgeon. Patient recovers within a week or two and sometimes in 2-3 months according to healing immunity.
Schedule A Free Consultation
If you want to consider the best abdominoplasty / tummy tuck in Islamabad, you have to visit Cosmesurge International Hospital in Islamabad and Rawalpindi. For more details fill our consultation form and meet with our expert professional staff.