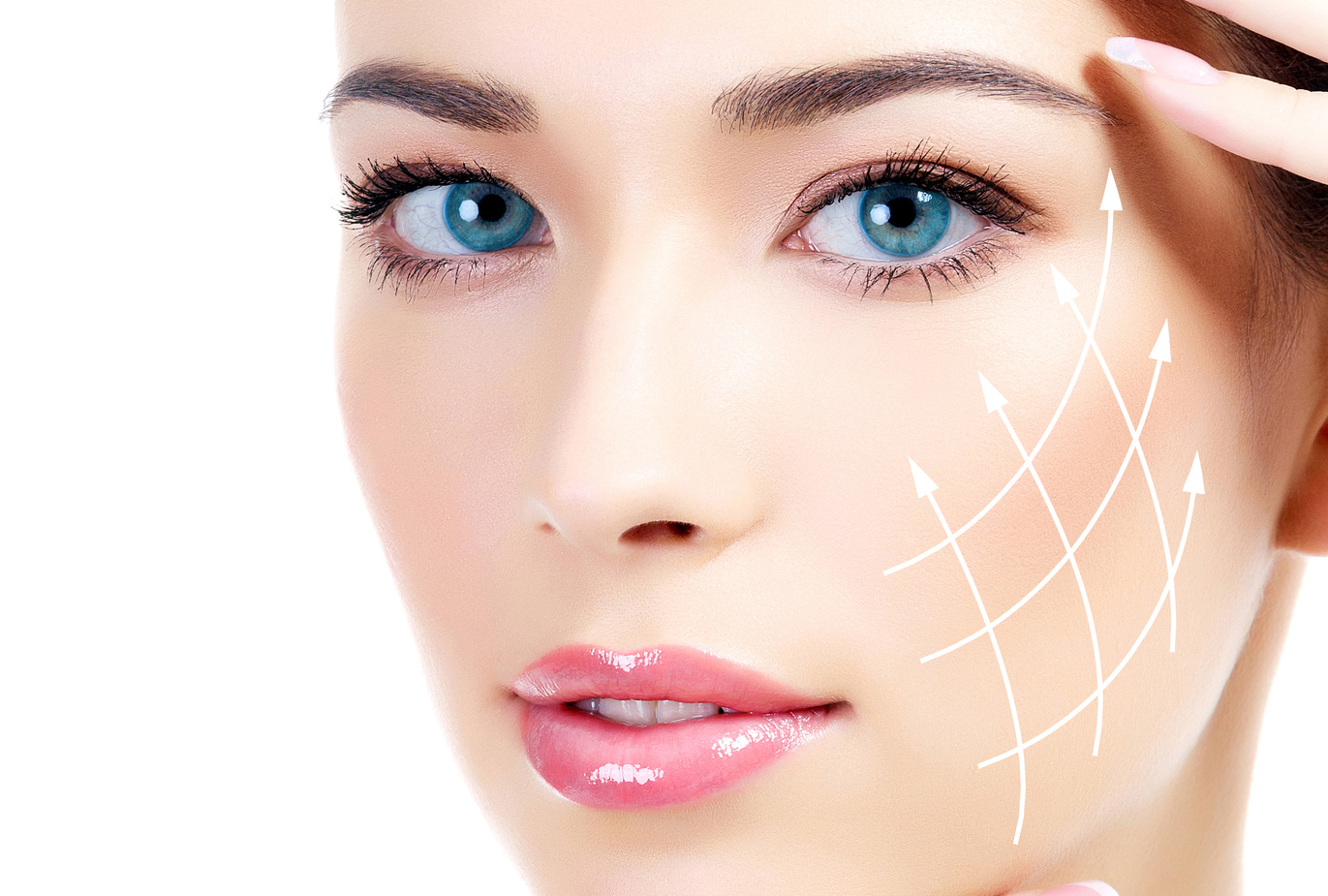 Today number of cosmetic treatments are available that are gaining popularity without undergoing any surgical procedure. Many celebrities and stars have been through such treatments in order to get more fame by altering facial features and eradicating aging signs. People are taking great interest as they are becoming more self conscious about their looks day by day. COSMESURGE is providing unique cosmetic procedures that do not involve any kind of surgery. These procedures focus in tightening of skin tissues under the skin and enhance cheeks, forehead, brows, chin and eyelids.
Results and Benefits:
Results:
These treatments deliver natural looking results and give more youthful appearance. Pleasing results make patients to fall in love with their own facial profile. Results vary person to person as every individual has its own skin texture. Outcomes resulting from surgeon's expertise and use of advanced equipments help patients in getting smooth and lifted face.
Benefits:
No surgical tools are used
Gives a very well defined face
Short procedure and recovery time
No risk of complications and infections
Gives a chance to look young once again
One of the effective and safest techniques
Less expensive than the other surgical treatments
Reduces the signs of aging and improves skin contour
Who Is Candidate?
Anyone can be considered a candidate for non-surgical facelift in Islamabad. You are an ideal candidate if:
You are above age of 18
You have no skin allergies
You have positive expectations
You are mentally relax and satisfied
You have good akin quality and tone
You have loose saggy skin in facial area
You are afraid of undergoing surgical procedure
Aim of Treatment:
Non-surgical facelift treatments in Islamabad & Rawalpindi enhance facial appearance with the aim of contouring facial features. It removes drooping or hooding eyelids and cheeks, lifts corners of mouth and more prominently reduces facial lines, creases and wrinkles. The major goal of the treatment is to make patient look younger than his age. This increases person's confidence level and self- esteem.
Techniques We Use:
Multiple treatments are available to deal with facial problems. This non-surgical procedure involves number of techniques that will be chosen by the surgeon to address loose skin on face, neck or jaw line. Your practitioner may go for Botox, dermal fillers, kybella, laser lifts and others.
Botox for face-lift:
This non-surgical treatment is playing a wide role in lifting face by relaxing facial muscles. It involves injections filled with special chemical that generates a well-defined lift. Once the Botox is injected, the relaxed muscle no longer contracts therefore it positively affects the skin to cause wrinkles in any age.
Face fat transfer:
It is trending to be a common appeal to undergo facial rejuvenation. More often facial skin loses its elasticity with the passage of time. A unique technique 'face fat transfer' is lifting facial features by transferring fat deposits from other sites of the body to the face.
Dermal fillers:
Demanding no surgical procedure and less recovery time, dermal fillers are being widely used for reconstructing facial profile. Number of fillers is available for addressing facial issues. These dermal fillers works by adding volume and results in a well define face lift and faded wrinkles. Such treatment is also termed as 'liquid facelift'.
Intense pulse light (IPL) skin rejuvenation:
This non-surgical approach uses intense pulse light that penetrates deep into the epidermis to lessen the redness and fine creases on the face. Damaged blood vessels are also repaired that gives a very natural appearance.
Radiofrequency for facelift:
Radio frequency (RF) heat energy is transmitted through the skin to increase production of collagen fibers that reduces fine lines and tightens loosely bound skin. The major goal of the treatment is to refine contours of chin and jaw line.
Thread lift:
It involves certain types of threads that are being used for repositioning facial tissues. Such threads are inserted and attached to skin tissues followed by moving back to lift and contour the face.
Recovery:
These non-invasive cosmetic treatments require little to no downtime. Ice-packs are usually advised to put on the treated sites for better healing process. On very same day of the treatment, patients can go with their routine activities. Normally, mild bruising and swelling can be observed which will fade and recover with time.
Schedule A Free Consultation:
Do you think you are ready for non-surgical facelift? Schedule a free consultation with our board certified surgeons at Cosmesurge International Hospital in Islamabad and Rawalpindi by filling the consultation form. Discuss the signs of aging that appear on your face and review medical history with highly professional staff to find a solution of your issues .