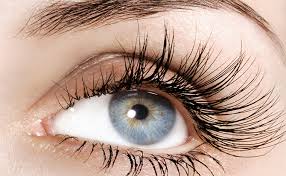 It is a surgical procedure in which lost eyelashes due to genetics, trauma, burn or alopecia need to get treated in order to enhance the thickness and density of hair on eyelids. This technique is also known as 'eyelash implant'. Eyelashes and eyebrows make important contribution to facial symmetry and presentation of self to others. Eyelash damage can be temporary and it can be permanent. Temporary damage recovers naturally in 3-4 months and people with permanent damage need to go for eye lash transplant. The surgeons undergo the eyelash hair transplant in Islamabad by extracting hair follicles from scalp and insert them in the eye lid areas. Once the hairs are transplanted they continue to grow and become eye lashes. It is one of the delicate procedures that demand much care and proper handling.
Results and Benefits:
Results:
The treatment results in long lashes and considered to be permanent and long lasting. After 3-4 days, tiny crusts around each transplanted hair starts to grow. Transplanted hairs shed within 2 weeks and continue to grow in 12 months. Sufferer should keep in mind the transplanted hairs that are extracted from scalp will continue to grow and demand trimming regularly. Patient can carry out routine work on the next day of treatment.
Benefits:
Permanent solution for restoring eyelashes
More flexible the eyelid, better the results
Less labor intensive for practitioners
Less complication, less downtime
Exceeding aesthetic value
Contribute in enhancing physical appearance
Who Is Candidate?
The whole procedure requires 1-2 hours and 50-60 eyelashes can be inserted in one treatment. You are an ideal candidate if:
You have lost eyelashes due to any accident
Any prior surgery that has resulted in removal of eyelash follicles
You have destructive eye lash pattern due to trauma or disease
Aim Of Treatment:
Individuals lacking eye lashes-anatomical landmark of facial beauty, look weird and strange in appearance. Eye lash transplant is aiming to provide the sufferers natural eyelashes from shielding the eye from injury, dust and grit. Besides that the technique is aiding in enhancing beauty to the physical appearance.
Technique We Use:
Eye lash transplant can be done by using FUE or FUT. According to the desired size and density, number of eye lash hairs is inserted into eyelid. Commonly, procedure involves transplantation of 25-50 eyelashes depending upon desired size and density. Eyelash transplant follows following steps for obtaining natural outcomes:
First step involves application of anesthesia for causing numbness to the sufferer with no discomfort.
Preparation Of Donor Area:
Back of the scalp is usually shaved for obtaining the donor hairs to place them in eyelids.
Extraction Of Hair Follicles:
By using the modern techniques FUT/FUE, hair follicles are extracted. This step involves grafting of 1-4 follicular units from the hair follicles.
Preparation Of Recipient Area:
After applying anesthesia to affected area, surgeon undergo with the preparation of recipient area. Tiny small incisions are created by positioning angle and direction of eyelashes for getting the natural results. A sophisticated needle punctures the eyelid to place desired eyelashes into it.
This step requires much of the surgeon's care to place the grafts properly. Besides grafting the hair follicles, the main purpose is to avoid trichiasis. 1-2 hair follicles are transplanted at a time during the procedure. The whole procedure lasts for maximum of 3 hours with highly denser natural looking results.
Recovery:
Much of the patient's care is required right after the eyelash transplant in Islamabad and Rawalpindi. The recovery period may vary person to person.
Bruising, mild pinkness and swelling is normal that fades out by the first week.
Itching of eyelids may occur after surgery for one to two days.
Dissolvable stitches are being used for closing off the incisions. These stitches get dissolved and there is no need of patient to come back to hospital.
Transplanted hairs start to shed after 2 weeks and continue to grow in 3 months, lasting for life time.
Schedule A Free Consultation:
Cosmesurge International Hospital in Islamabad and Rawalpindi is providing eyelash transplant both in Islamabad and Rawalpindi. If you want to get back the thickness of your eyelashes consult our expertise by filling the consultation form today!