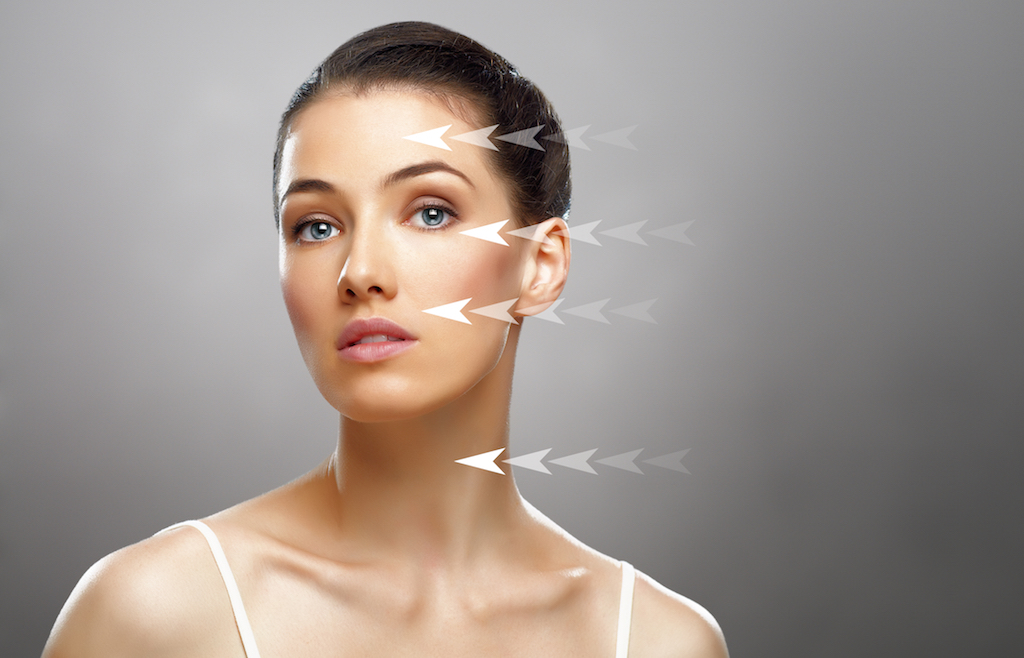 If you have ever felt that your mirror reflection looks much older than your existing age than you should consider facelift rejuvenation in Islamabad and Rawalpindi. The treatment works to retain fairly strong skin elasticity by addressing volume loss issue. Drooping skin around neck and jowl are the signs to consider face tightening procedures. The major goal of the treatment is to give more fresh and rested look by removing wrinkles and tightening of skin tissues.
Results and Benefits:
Results:
Results are long lasting with natural looking appearance. The treatment delivers aesthetic outcomes including jowl reduction, neck folds laxity and improvement in areas of mid face. Therefore, the long-term effects of a facelift are improved contour and an appearance of youthfulness versus your baseline. You will continue to look younger but aging process won't stop.
Benefits:
Repairs loose hanging skin
Improves chin and neck contours
Conceals deep creases around mouth
Brings lost muscle tone in face and neck
Creates attractive jaw line by eliminating jowls
Who Is Candidate?
Both men and women can be selected for candidacy of facelift rejuvenation in Islamabad, Rawalpindi and Peshawar. You are suitable candidate if:
You have true expectations for facelift
You have no chronic medical conditions
You are not happy with existing facial look
You have loose saggy skin around your face
You have good skin quality and strong bone structure
Aim of Treatment:
Loss of elasticity and recoiling of skin is considered to be the drastic issue of facial aging. Facelift rejuvenation is coming forward throughout the world by achieving goal of providing fresher profile. With the aim of delivering lifting effect, the treatment removes excess skin, tightens muscles and eradicates fatty deposits from chin and neck.
Technique We Use:
Advanced field of cosmetic surgery allows different facelift treatments to reverse the aging signs. Multiple techniques that are used for achieving desired cosmetic goals are:
Skin-only lift:
This technique is commonly called as mini lift. It involves lifting of hanging skin with fatty deposits without disturbing facial muscles. This treatment is recommended for people who are between ages of 40-50 years.
Composite lift:
This technique lifts entire facial skin with deeper skin tissues. The skin around eyes, cheeks, eye-brows, lower and mid face is normally eradicated. This treatment is recommended for older people.
Dual-plane face lifts:
This technique lifts entire skin separating deeper facial tissues and muscles.
Short scar face-lift:
It involves creation of a tiny scar for lifting skin of upper and mid face. It is also used for rejuvenating skin in the neck.
Recovery:
The recovery time lasts for one to several weeks depending on patient's healing abilities. Bandage and ice cubes might e placed for setting down swelling, redness and bruising. Small tubes may be present to draw off any excess blood or fluid. Blow drying and wearing ear rings are strictly restricted for few days. Once you have the facelift, dermatologist advice to take extra rest for better and immediate healing. Overall, recovery time is typically anywhere from two to three weeks.
Schedule A Free Consultation:
If you don't know which type of facelift surgery is right for you, it's best that you consult with one of the experienced surgeons at Cosmesurge International Hospital in Islamabad, Rawalpindi and Peshawar. After a thorough evaluation, our expert team will be able to recommend the best type of facelift that will meet your desired results. Fill in the consultation form to schedule a free personal consultation.