Skin Whitening Injections in islamabad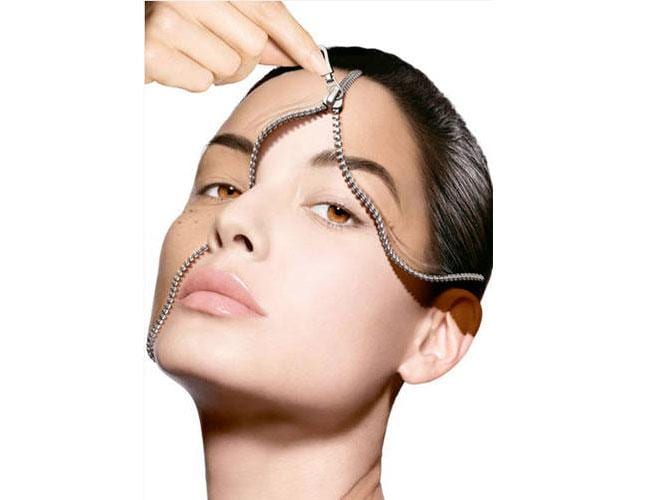 It's natural that we born with lighter smooth skin and end up with dark pigmented one. This phenomenon is taking place due to excessive sun exposure and pollutants fighting with our bodies. Beside these factors, hyper pigmentation is also leading people to come through scars, spots, acne, freckles and other serious skin issues. Due to which people are undergoing with dark complexions due to raised levels of melanin in the body. The acne treatments normally include removal of excess melanin from the body to keep up skin in white appearance. A large number of skin whitening injections procedures in Islamabad and Rawalpindi has been carried out at COSMESURGE. Our dermatologists are controlling the increased amount of melanin by using favorable techniques to help people who consider white complexion as a symbol of beauty. Furthermore, the cosmetic treatments are also playing diverse role in attaining whiter, even toned and glowing skin.
Results And Benefits:
Many of the topical steroid free medications and treatments are available for individuals who want to beautify their physical appearance. Results of such treatments are long lasting but not permanent and can vary person to person.
Results:
Dark spots reduction
Smoothly bleached skin
Low facial pigmentation
Fast and effective results
Glowing white skin just in few days after treatment
Benefits:
Gives attractive spotless skin
Increases level of confidence
Serves as a painless procedure
Solution for lightening skin tone
Contributes in attaining luminous complexion
Provides psychological comforts associated with skin conditions
Who Is Candidate?
The skin whitening injections in Rawalpindi and Islamabad can be considered by males and females of all ages. There is no gender discrimination. People having abnormal skin conditions such as dark complexion, acne scars, freckles, dark spots, discolored patches on skin and signs of sun exposure can go for skin whitening treatments.
Aim Of Treatment:
The objective is imparting natural results to the sufferers and aiding in self satisfaction. These days, people want to attain drastic changes in skin tone in order to enhance beauty. Knowing the fact that fairer the people, more attractive they'll be considered. These cosmetic treatments are helping to avoid racial discrimination, negative self perception, peer pressure etc. Today, skin whitening injections in islamabad and Rawalpindi is progressing with the aim of brightening up the skin.
Techniques We Use:
It is natural to have a fair or dark complexion but it is possible to alter dark complexion into lighter one. Protecting skin from harmful chemicals can help you in achieving natural glowing skin. Besides this, number of procedures is being used for helping people in getting rid of distressing skin issues.
The technique involves eliminating the dead skin cells from skin by using non-allergic crystals. The treatment is carried out through reciprocated intervals to have smooth layer of skin and aids in treating wrinkles, dark spots, fine face creases, age spots and dull dry skin. 6 treatments are recommended in 11-12 weeks.
It is one of the skin resurfacing treatments that uses lasers to remove damaged skin layers resulting in tightening of underlying skin tissues. This procedure requires only one treatment for delivering expected results.
As the name indicates, it is the procedure that results in peeling off damaged skin. A chemical solution is used for treating targeted areas, enhancing skin texture. This acid treatment leaves the skin with wounds which in return regenerates and reveals new smooth, fair and spotless skin.
Intense pulse light (IPL) and light emitting diode (LED) with specified wavelengths are commonly used in photo facials. Light penetrates into skin constricting collagen and blood vessels. The whole procedure requires 30 minutes to treat undesired skin conditions.
It is one of the most advancing technologies that deals for resolving skin issues including scars, sun exposures, discoloration, age spots etc. It works on principle of "fractional photothermolysis". The damaged skin is targeted with laser columns that do not disrupt the surrounding skin tissues leaving behind mosaic of microscopic wounds. This type of skin whitening injections treatment in Islamabad is delivering positive outcomes.
Skin whitening injections:
Wide variety of skin whitening injections and pills are available that are fulfilling sufferers demands by providing them fair glowing skin. These injections are enriched with vitamin C that fades down skin pigmentation and scars. These injections work by blocking the melanin production – pigment leading to dark complexion. One of the commonly used injections is 'Glutathione' that is given intramuscular.
Bleaching agents containing large deposits of Hydroquinone are playing diverse role in skin whitening throughout the world.
Recovery:
After medical treatments that are being discussed one can feel little swelling, irritation and redness. It may take a week and few days to fully recover. Real observable differences will tremendously appear fulfilling the patient's expectations. Initially, you will be directed to avoid excessive sun exposure for better results. After few weeks of skin whitening injections in rawalpindi and Rawalpindi, the skin tone will be outset in lighter skin tone giving a fair spotless complexion to the body.
Schedule A Free Consultation
If you are curious about your skin complexion as well as other skin conditions and want to know more details about skin whitening treatments, visit Cosmesurge International Hospital in Islamabad and Rawalpindi. Skin whitening injections price in Pakistan varies so if you are interested to know  Come out for consultation by filling the consultation form and ultimately benefit from our qualified dermatologists.