Liposuction in Pakistan Islamabad cost is a surgical procedure used to remove fat from areas that cannot be managed by diet and exercise. Liposuction is a safe, effective, and relatively quick procedure that can remove fat from a wide range of parts of the body, including arms, abdomen, hips, thighs, ankles, and under the chin.
Cosmesurge International Hospital in Islamabad and Rawalpindi is helping their clients for getting rid of physical problems by undergoing several Liposuction treatments.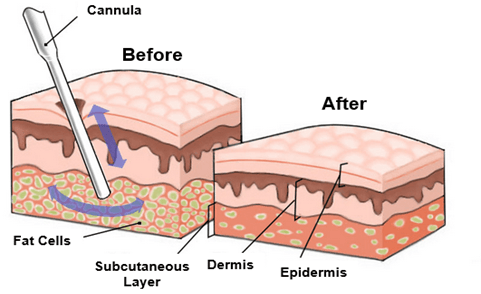 Liposuction Suitable areas:
Chest (Gynecomastia)
Abdomen Front
Thighs
Arms and shoulders
Hips
Chin (double chin)
Liposuction Procedure:
A liposuction procedure involves removing fat by inserting a tube through incisions made near the affected area. These incisions are very small. A fluid is usually injected into the area prior to liposuction in order to help break down fat cells and reduce bleeding. The fat is subsequently extracted using the cannula and energy technologies such as ultrasound, laser, and radio frequency.
Liposuction Cost and variable in Islamabad:
The cost of liposuction in Islamabad, Pakistan, ranges from 70,000 to 250,000 PKR. Liposuction is not covered by insurance because it is a cosmetic procedure. Also, it varies from person to person, and there are various elements that can influence the treatment's actual cost. These are the following:
The amount charged by a board-certified surgeon.
The clinic's location and repute.
Several sessions (if required).
Anesthesia is required..
Liposuction Results Before and After
Here is See the Best Results of Liposuction Surgery In Islamabad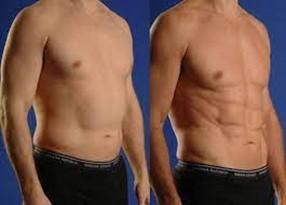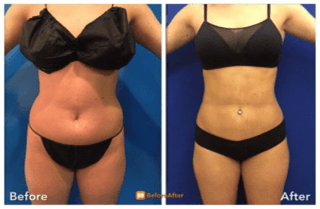 Liposuction in Pakistan Islamabad Cost of our Services
The fee for the top Plastic Surgeons in Pakistan, Rawalpindi ranges from Rs. 60,000 to 150,000. And the fee for checkup ranges from Rs. 1,500 to 2,000. You can pay at reception when you visit the doctor.
Liposuction Results Before and After
Here is See the Best Results of Liposuction Surgery In Rawalpindi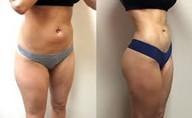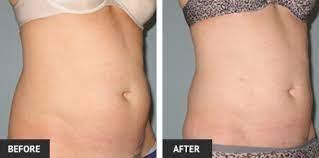 Who Are Ideal Candidates?
It is recommended to fulfill the candidacy requirements before undergoing this surgery. Candidates should speak to their surgeons about the criteria, make sure that you are an ideal candidate for the treatment. The requirements are mentioned below:
Both men and women are eligible.
There is a risk of infection if you smoke or drink.
It is important to have realistic expectations about body contouring.
Do liposuctions take a long time to recover from?
Within three weeks of your surgery, you can expect to see positive results (depending on each individual). A final outcome may not be apparent for a year or more since the swelling needs to resolve and the tissue needs to tighten.
Preparation for Treatment: What Should You Do?
The surgeon will explain the procedure to you before undergoing surgery, During this initial visit, the surgeon will examine your body and give you some instructions. The following are some standard instructions:
Get at least seven to eight hours of sleep every day before the treatment.
You should talk to your specialist about allergies or health-related problems if you have any.
Before undergoing the procedure, you must pass all prescribed tests.
Make sure you take all prescribed medications as directed by your doctor.
Maintain your routine of eating healthy foods.
Liposuction is one of the most performed cosmetic procedures worldwide.
Here is the aftercare Instructions:
Following the treatment, your surgeon will give you post-care recommendations that will help you heal quickly. There are some instructions:
After the therapy, you should stay in bed for a few days.
After surgery, do not engage in any physical activity for at least a few days.
If you have any discomfort or anxiety, take your recommended medications.
Consumption of alcoholic beverages and smoking, both of which slow down the healing process, should be avoided.
Take good care of your treated area and shower every day to keep it clean.
Compression clothing can help you avoid irritation.
Your recovery will be quick if you properly follow all of our pre- and post-procedure guidelines.
What should I look for when choosing a Liposuction surgeon?
If you are looking for the best Plastic Surgeon, then make sure the following factors are taken into account:
Make sure the doctor is experienced
Doctor has a good track record.
Check if they have any professional affiliations or if they are certified from PMDC
They are affiliated with a hospital you trust to offer the services you need
Schedule A Free Consultation:
You can choose from a variety of cosmetic surgery services and our Liposuction in Pakistan Islamabad cost is affordable enough. We invite you to express your concerns and questions with them.
Confirm the appointment by checking true availability.